Ready to Rock Joliet – NuMark Sponsored Guitar
2023's Street Art Exhibit "READY TO ROCK"
Ready to Rock was developed by the Joliet City Center Partnership, Joliet Region Chamber of Commerce & Industry, and the City of Joliet to showcase Downtown Joliet, draw visitors to the area, and boost community pride.
This exhibit features twelve 6-foot fiberglass custom designed guitars that are displayed throughout Downtown Joliet, each uniquely painted by professional local and regional artists.
NuMark Credit Union is a proud sponsor of the event this year and got to work with artist, Kelly Bartels, to create the guitar "Dream Weaver". To see this beautiful guitar in person, it is located near Duly Health & Care Field. Click here to see the map of where to find all of the guitars on display.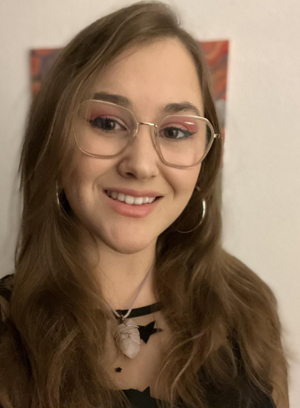 Guitar Design Concept: The inspiration for this guitar is based around dreaming and achieving your dreams. Kelly has included many aspects that represent different things. The sunrise symbolizes the opportunities that each new day brings. The tree represents the changing cycles we go through in life as we grow and age. The person is the viewer so that each person that looks at this art piece can visualize themselves in that spot overlooking what is possible to achieve. The hot air balloon represents aspirations and how there's no limit on what can be achieved no matter how lofty it might seem. She has included a mix of real and surreal elements to make it feel like the viewer is looking at a dream itself. The bright colors not only draw the viewer's attention but also make them feel happy looking at the overall piece. Kelly hopes viewers are inspired by my work to chase their dreams, whatever they may be. Click here to view Kelly's website.
At the end of the season, guitars will be available for auction!  Proceeds generated throughout the project and from events will benefit future downtown art and beautification projects.
Downtown Joliet Street Art Exhibit
"Ready to Rock" Guitar Auction Fundraiser
Rialto Square Theatre
102 N. Chicago Street
Joliet, IL 60432
Wednesday, October 4, 2023
5:00 to 6:00p.m. Social Hour
6:00 to 7:00p.m. Auction
---
Click here
to learn more about the Ready to Rock event.
---